INTERNATIONAL MANAGEMENT CONSULTANT
Transforming International Business through Cross-Cultural Collaboration and Global Leadership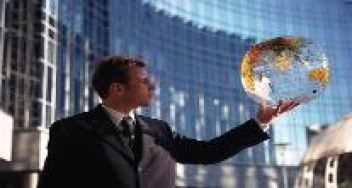 · STRATEGIC TECHNICAL MARKETING

· SOCIAL DECISION MODELING

· INTERNATIONAL PUBLIC RELATIONS

· YOUTH DEVELOPMENT PROGRAMS


. Multilingual executive exceptional at leveraging multicultural, strategic partnerships to successfully negotiate global contracts across the Value Chain.

· M.B.A. in International Management, B.A. International Relations and Romance Languages

· Fluent in English, French and Spanish. Comprehension of Italian and Basic Mandarin Chinese.

· Additional degrees through study abroad in France and Mexico, as well as a formative internship with the Generale de Banque in Brussels, Belgium and a year long PR contract in Taiwan.

· Expert in product management, program management and strategic business planning from IT software startups to Fortune 100 companies and International NGO's.

· Known for strong organizational, leadership and strategic business skills, guiding clients to leverage strengths through collaboration.

· Extensive Public Relations Experience in radio, television and social networking.

---
ACHIEVEMENTS
I. STRATEGIC TECHNICAL CONSULTING

· In depth technical knowledge of software stack and engineering development processes for client-server architectures.

· Acutely aware of Product Lifecycle process for software development across all aspects of networked operating environments, including SaaS and development of pluggable online applications and B2B solutions.

· Decision Modeling Expert: Six Sigma Green Belt and Outcome Mapping process for in depth stakeholder analysis and quantifiable success metric tracking.


A) SWOT Analysis


1. Digital Storm

Makers of customized Gaming super computers. Intensive Strategic Management coaching of top executives in all areas of market positioning, market development and competitive messaging. Using SWOT tool on each angle of the value chain, created development plans for eight new streams of income previously undiscovered.


---
2. Loving Huts Restaurants

Once again using the powerful SWOT tool, completed in depth analysis for development of a comprenhensive strategic market development plan. The company now is one of the fastest growing international restaurant franchise chains in the world.


---
B. Decision Modeling Architectures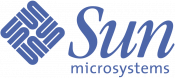 1. Sun Microsystems

Achieved a green belt in Six Sigma Decision Modeling through an innovative systems I designed to collect customer use requirements, integrate data points across 63 market regions globally and produce a graphical heatmap to inform executives on investment decisions for software development across the stack. Result was so successful that the Master Black Belt in Six Sigma made the Fortune 100 company.
---
2. The Global Summit



Using tools developed by the International Institute for Facilitation and Consensus – used the Outcome Mapping process to do in depth cross functional stakeholder analysis for an international planning symposium.


---
C. Open Source Software Advocate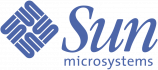 Championed free and open access to internet system architectures worldwide by releasing to the open source software community nearly one million lines of source code, including the entire multilingual architecture of the Solaris Operating Environment ( the premier operating system for internet exchange).


---
D. Partner Development Programs

Advising the CEO of the largest Japanese software company, helped them to develop strategic [lans to expand development partner programs across the United States.
---
E. Outbound Messaging


Wrote, produced and directed several 30 second television PSA commercials to be broadcast on mainstream television.
Managed media submission to 22 national channels in primetime, airing the commercial 318 times with a limited budget of $100,000.
Produced and managed four separate animated display ad campaigns with demographic tracking of results.
Achieved rate of one tenth of one penny per impression and 85 cents per click with an extensive Pay Per Click ad campaign on Google and Yahoo.
---
F. International Channel Development Consultant
Developed international distribution channel for multiple prominent computer hardware and software companies from 1985 to 1995, including negotiating and closing master distributor and VAR relationships with European and Asian distributors, developing market development incentive programs and product localization plans. Clients included: Netscape Communications, Compaq Computer, Kensington Microware, Pixar, Adobe, Pastel Development, Dynaware, Total Systems Integration, Floating Point Systems and others.


II. SOCIAL SYSTEM DESIGN

a. Green Technology Incubator


UCLA's Bradley Foundation Green Technology Institute

As International Program Director, developed an incubator for clean and green technology entrepreneurs to develop plans and prepare investment proposals. Also responsible for intensive stakeholder analysis and strategic planning, all public relations activities, authoring of the website and technical meetings between investors and clean tech entrepreneurs.


---
b. Sustainable Funding Programs


Medicines Global

Using the outcome mapping method of decision modeling and stakeholder analysis for social system design, advised board members in strategic planning for sustainable funding programs. Medicines Global runs worldwide distribution channels for critical medical supplies for youth in developing countries.
---
c. Community Development Programs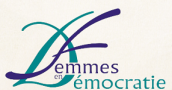 Femmes en Democratie
Working with group which helps women organic farmers across Haiti in opening new markets, developed strategic proposals based upon "One Village, One Product" community development programs for high dollar fruit crops to be exported to the Haitian diaspora in the US, Canada and Europe.
---
d. Organizational Decision Modeling


Met with regional women business leaders across the Middle East and North Africa and created an intensive training program to help develop collaboration skills for moving forward their individual organizational objectives. Innovated a program of collaboration for them to work more closely with one another across the region.

---
III. INTERNATIONAL PUBLIC RELATIONS

a. International Press Relations


Peru Conference "Calentamiento Global: Sí Tiene Solución"
Organized and managed production of televised press conference with national print and television media in Peru.
Produced of bi-lingual climate change information booklet
Coordination of interpreting services for conference at the Pentagon in Lima Peru as well as bi-lingual international live television broadcast
---
b. International Technical Demos


Justsystems, Inc.
Conducted multiple technical demonstrations of XML and Service Oriented Architecture (SOA) -based enterprise solutions at internatonal tradeshows. Conducted multi-lingual (English, French and Spanish) technical presentations to executives at Oracle Open World, IBM Information on Demand, IBM Partnerworld, IBM Lotusphere, JavaOne etc.
---
c. International Event Promotions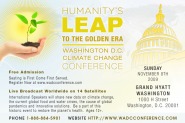 Washington DC Climate Change Conference

Produced pivotal conference in preparation for the COP15 Climate Change conference in Denmark. Brought together top scientists from the Intergovernmental Panel on Climate Change as well as public health experts to inform public officials in Washington D.C. about short lived greenhouse gases and their threat to the Public Health.

· Worldwide Live broadcast with 20 language subtitles

· Representation from senators and international ambassadors

· Participation of prominent International NGOs

· Global media attendance

· Simultaneous interpretation for the deaf

· Indian environmental Minister's address

· European parliament member via video address

· Global press conference with 12 media outlets

. Personally delivered VIP invitation package to all members of Congress and Senate
---
d. Localized Promotional Films


TEKIO

Produced, wrote and directed a bilingual promotional film promoting youth education in environmental sustainability throughout Latin America.


Compaq Computer

Managed a team to develop and produce a localized, multilingual film promoting an "Out of Box Experience" for the new line of desktop computers. Featured Star Trek actors.

---
e. Localized Collateral Development
Sí Tiene Solución

Managed a team of translators to produce a comprehensive 92 page booklet in Spanish and English providing detailed articles and data on the latest findings in climate change data and black carbon worldwide.
IV. YOUTH DEVELOPMENT PROGRAMS
a. "Train the Trainer" Programs

Earth Restoration Corps

Developed a "Train the trainer" program of peer-to-peer learning in environmental sustainability. Working within the Green Domes Project at the UN's Youth Employment Summit, showcased youth entrepreneurs in a pavilion of products, developed a complex bilingual internet portal of educational material and produced a short film encouraging education in environmental sustainability.
---
b. Environmental Education Programs

Gaia University

Meeting the goal of developing student recruitment programs, worked closely with the principals of the university in intensive strategic planning via stakeholder analysis and success metrics.
---
c. Capacity Building Programs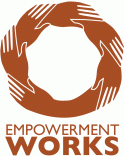 Empowerment Works
Using a proprietary system called the "Seven Stages of Sustainability" developed collaboration skills for multiple stakeholders to come together in cross sector partnership. Intensive strategic planning lead to multi-sector and multicultural public-private partnerships across the economy.
---
Additional Achievements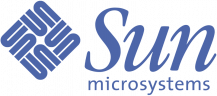 Co-chair of Globalization Steering Committee at Sun Microsystems (1999-2004)

Chairing a strategic decision making body overseeing the activities of 250 engineers in multilingual computing, internationalization and localization. Responsible for $38 million budget, affecting $1.2 billion of sales.

Chair of Global Business Working Group at Sun Microsystems (2002-2004)

Created as a cross divisional group of marketing directors in each division to conduct customer research and to determine market needs worldwide with Six Sigma methodology.

Co-chair of Accessibility Steering Committee at Sun Microsystems (2000-2003)

Investigating technologies to acquire and develop for meeting government requirements for the American Disability's Act.

Six Sigma Green Belt , Sun Micro Systems (2005)

Expert in quality management methods, including statistical methods to improve the efficiency of the infrastructure of a company and the people within the organization.
---