CONTACT at pamela@bridgemakersconsulting.com
PUBLIC SPEAKER/DIPLOMAT
As a keynote speaker, adviser, author and multilingual IT expert, Pamela Millar has worked around the world with corporate leaders, international government officials and a new generation of social entrepreneurs. She has a background in computer software, clean and green technology and social systems design, sitting on the boards of advisers of The Global Summit, Ekohabitat and the World Preservation Foundation.
As a motivational speaker and life coach, Pamela brings a personable and charismatic style to her speaking engagements. Multilingual in 3 languages, Pamela has conducted speaking engagements in English, French and Spanish all over the world. She is equally comfortable among corporate executives and media professionals as she is among non-profits and charitable foundations. Please see below for examples of some of her breadth of experience in speaking engagements in the Middle East, Europe, Asia, Latin America and the U.S. and topics of expertise.

2011- Durban, South Africa , 2010 - Amman Jordan; 2009 - Agadir, Morocco, Woodland Hills, CA and Washington D.C.; 2008 - San Francisco, CA, Orlando, FL and San Jose, CA; 2007 - Hollywood, CA, San Jose, CA and Las Vegas, NV; 2006 - Nashville, TN and San Francisco, CA; 2005 - Atlanta, GA; 2004 - Veracruz, Mexico; 2003 - Berlin, Germany; 2002 - Las Vegas, NV and Tokyo, Japan; 2000 - Beijing, China

If you would like to book a speaking engagement with her, please write to her directly at
Pamela@bridgemakersconsulting.com
.
TOPICS INCLUDE:
·
Mega Trends and New Innovations in Technology
·
The Impact of Open Source and the Creative Commons
·
Clean Technology Innovation
·
Computer Technical Software Demonstrations
·
Doing Business in Turbulent Financial Times
·
Facilitation and Consensus Management Techniques
·
Collaboration Techniques for Social Entrepreneurs
·
Change Management and Decision Modeling
·
New Solutions to Combat Climate Change
---
AMMAN, JORDAN 2010 - OPENING OF AMMAN HEALTH OFFICE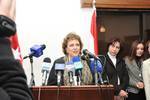 ·
Spoke at an International Health Conference hosted by the World Health Organization (WHO) for the grand opening of the
Amman Health Office
, the first international health center offering medical services for Iraqi refugees in the Kingdom of Jordan.
·
Presented an award to the Iraqi Minister of Health, His Excellency Dr. Salih Mutlab Al-Hasnawi for creating a complete ban on smoking in the country of Iraq. Watch interview
here
.
·
Conducted television interviews for global satellite television network with:
- Iraqi Minister of Health
His Excellency Dr. Salih
Mahdi
Mutlab Al-Hasnawi
- Jordanian Minister of Health, His Excellency Dr. Naif Al Fayez
-
Dr Wasan Al-Alwan, Director of the Amman Health office and Health Attaché to the Embassy of Iraq
-
Iraq Ambassador Mr. Saad Jasim Al Hayani

---
AGADIR, MOROCCO 2009 - VITAL VOICES GLOBAL PARTNERSHIP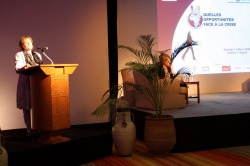 ·
Was appointed
"
Corporate Ambassador to the Middle East and North Africa
" by the U.S. State Department on a global program empowering women called
Vital Voices
. Went on a trade mission to Agadir, Morocco to teach at an international women's business conference hosted by the Middle East and North Africa Businesswomen's Network and the Middle East Partnership of the US State Department.
·
Created teaching materials and conducted a series of workshops entitled "
Doing Business During Turbulent Financial Times
" in both French and English to business women leaders from all over the Middle East and North Africa.


· AFEM, the regional women business leader association in the region had not previously had experience with interactive workshops. The series of presentations I provided allowed them, for the first time, to have a forum for working together in small groups at a round table and interacting with one another to counsel themselves and each other on solutions to particular business problems. They were so pleased with this approach that they made a decision to use my approach as a formula for the rest of their regional business conferences.

·
Met with the U.S. ambassador to Morocco and Moroccan Economic Minister.
·
Was flown to Washington DC for the 12 annual award ceremony of Vital Voices.
·
Attended private luncheon with Dianne von Furstenberg
·
Was interviewed on Moroccan television.
Find out about the triumphant works of Vital Voices
and its works all over the world with this
brief video
:
---
BEIJING, CHINA 2000 – LINUXWORLD CHINA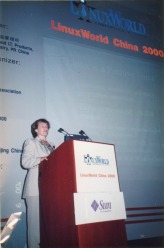 Keynote Speaker at the first LinuxWorld show in Beijing China where I was authorized to release over one million lines of source code to the open source software community, including the entire multilingual architecture of the Solaris Operating Environment.

Held a strategic meeting between top language engineers working for the Information Ministry of the government of China and gave strategic advice on future cooperative code development.

Held large press conference with 7 television stations and 12 print media reporters in attendance explaining the significance of open standards in computing development and its contribution to collaborative trade worldwide.

Was interviewed on Japanese television station.

---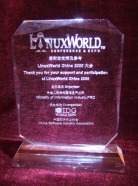 WOODLAND HILLS, CALIFORNIA 2009 - VEGAN EARTH DAY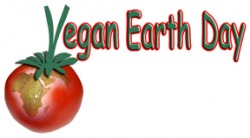 While I was Public Relations Director for the non-profit think tank and educational organization called "Let's Act now", I was invited to speak at the first event linking diet change to climate change – Vegan Earth Day in Woodland Hills, California.
I compiled and presented a dynamic multimedia presentation presenting facts compiled from the UN Food and Agriculture Organization, the Intergovernmental Panel on Climate Change and the World Bank citing animal agriculture and its resulting methane production as the #1 cause of over 50% of global warming gases.
Hear my interview on Go Vegan Radio
below:
---

ORLANDO, FLORIDA, 2008 - IBM LOTUSPHERE


Presented XML application development solutions for LotusNotes to IBM executives and strategic partners. Conducted technical demonstrations to the crowd, explained the development architecture to development groups and helped negotiate agreements with strategic partners.


---
SAN FRANCISCO, CALIFORNIA 2008 - THE GLOBAL SUMMIT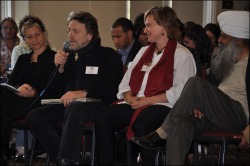 Spoke at inaugural event of
The Global Summit
put on by the social entrepreneur organization called Empowerment Works. The Global Summit is much more that an event. It is the catalyst for year-around collaboration of citizens, businesses and organizations working together to co-create a sustainable future. Applying advances in communication to empower new voices to be heard. The Global Summit unites the most powerful and grass-root change makers to co-create hands-on solutions, catalyze local action, share what works best, and disseminate the most sustainable technologies on earth.
The Global Summit is a 100% for-impact initiative with all proceed supporting locally-led, sustainable development programs and education.
---
SAN JOSE, CALIFORNIA 2008 - SOS CLIMATE CHANGE SEMINAR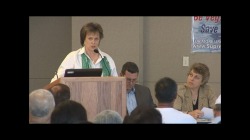 Presenter and MC at SOS Climate Change Seminar held at San Jose State University in California. Presented the latest findings in Climate Change data showing a definitive link between accelerating global warming and the more than fifty billion animals killed for food around the world every year. As animal agriculture has been proven to be the principal cause of deforestation (and therefore black carbon) as well as the number one cause of human-induced methane, reducing meat consumption has been proven to be the fastest way to cool accelerating climate change (according to the chairman of the International Panel on Climate Change – Dr. Rajendra Pachauri.


---
NASHVILLE, TENNESSEE, GAIA UNIVERSITY


Presented strategic planning skills on social sustainability to the management team of a new paradigm institute for green entrepreneurs. Conducted in-depth discussions on curricula, student recruitment, and future development plans.


---
SAN JOSE, CALIFORNIA - EMERGING TECHNOLOGY INVESTMENT FORUM The Emerging Technology Investment Forum 2008

Served as MC for the California Nanotechnology Institute conference on clean and green technology entrepreneurs. Introduced some of the top experts in emerging technology investment projects and lead a forum for debate and discussion of technology directions, public policy and investment.
---
ORLANDO, FLORIDA 2007 – IBM PARTNERWORLD

Technical presenter of XML software for Japanese company called Justsytems at IBM Partnerworld in Orlando, Florida.
---
SAN JOSE, CALIFORNIA, 2007 - SOLAR AMERICA FORUM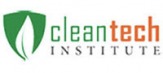 Worked as emcee for a dynamic trade forum of venture capitalists, new technologists and government officials showcasing new solutions to clean and green energy. Moderated a debate over renewable energy credits, distributed versus local power generation and future investment opportunities.
---
ORLANDO, FLORIDA 2007 – IBM LOTUSPHERE


Technical presenter of XML software for Japanese company called Justsystems at IBM Lotusphere in Orlando, Florida.


---
SAN FRANCISCO, CALIFORNIA 2006 – THE NEW YOU WORKSHOP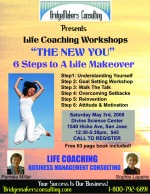 Compiled and presented all day Life Coaching workshop for business professionals who had been laid off and were looking to reinvent themselves. Called The New You – this dynamic all day workshop offered entrepreneurs and business executives practical exercises to not only find another job – but to add quality of life to the entire process.
---
ATLANTA, GEORGIA 2005 – HORIZONS UNLIMITED CONFERENCE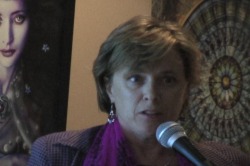 Keynote speaker at the Horizons Unlimited conference in Atlanta, Georgia. Authored and presented a dynamic multimedia presentation on the latest data in global warming (3 months prior to the release of An Inconvenient Truth) and the emerging innovations in Clean Tech and Sustainable Energy at the visionary conference called Horizons Unlimited.

Rather than focus just on the alarming data on species loss, climate change acceleration and oceanic dead zones, this presentation gave particular emphasis to innovative solutions in sustainable systems and technologies offered by today's most inventive social entrepreneurs.
---
VERACRUZ, MEXICO 2004 – YOUTH EMPLOYMENT SUMMIT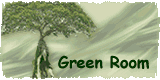 Spoke as Strategic Advisor to a forum called the Green Domes Project at the U.N. Youth Employment Summit
in Veracruz, Mexico.
Served as key advisor and consulting to
the International Green Domes Project
showcasing YOUTH best practices and innovative products in environmental and social sustinability. Offered liaison servieces, spoke in Spanish and English with worldwide youth delegates, attended conferences and met with international diplomats. The Green Domes Project is an international pavilion where youth can mentor other youth in different parts of the world on best practices for clean and green projects. The Expo is also a place for exhibiting ongoing projects, sustainable products, videos books, educational materials, posters and related materials.
---
BERLIN, GERMANY 2003, SUN NETWORK BERLIN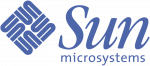 Conducted Birds of a Feather sessions covering technical features in the Solaris Operating Environment and the Java Desktop for Sun Microsystems at a technical conference for application development partners of Sun.


---
LAS VEGAS, NEVADA 2002, WORLD CLASS BRIEFING AWARDS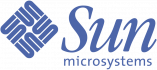 Representing the marketing department for Sun Microsystems, travelled to Las Vegas where were nominated for World Class Marketing and Promotions and I was presented with the Best in Class award for Briefing Program of the Year at an elaborate ceremony at the MGM Grand Hotel.


---
ADDITIONAL SPEAKING ENGAGEMENTS

1997 Seoul, South Korea
1996 Taipei, Taiwan
1993 Mexico City, Mexico
1993 Geneva, Switzerland
1993 Brussels, Belgium
1991 Los Angeles, California
1989 Berkeley, California