CURRENT BOARD MEMBERSHIP & ENDORSEMENTS

EKO-HABITAT

Provides training courses in sustainability and portable housing. Eko-Habitat provides a creative space where youth can network and explore attainable solutions for a sustainable futures, share common goals and practices as well as be exposed to the most effective environmental and social solutions available from around the globe.
---
THE GLOBAL SUMMIT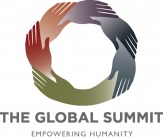 Re-architecting social collaboration for a new economy
The Global Summit
unites the most powerful and grass-roots change makers to co-create hands-on solutions, catalyze local action, share what works best and disseminate the most effective sustainable technologies on earth. Promoting best practices in locally-led sustainable development, The Global Summit serves to unify and train global Partners in Empowerment (PIE) in the
7 Stages to Sustainability
educational framework.
---
PAST BOARD MEMBERSHIP

UCLA's Bradley Foundation Green Technology Institute

The Green Technology Institute is committed to reducing dependence on foreign oil and developing energy efficient technologies for buildings, homes, transportation, power systems and industry. Its mission is to strengthen energy security, environmental quality, and economic vitality in public-private partnerships, making a difference in the everyday lives of Americans by enhancing the energy choices and quality of life.

---
LET'S ACT NOW


A public awareness campaign begun by a coalition of environmental and public advocacy groups in order to educate the public on the danger of short-lived greenhouse gas emissions (particularly methane) caused by over 50 BILLION animals killed for food around the world each year. The core message of the PSA campaigns on television, radio and online is to alert the public to the fact that a diet change to a vegan organic food will have the most powerful effect to mitigating climate change.

---
ENDORSEMENTS
Bill Moffitt, Former Group Marketing Manager, SunMicrosystems


"Pamela is, simply, one of the most conscientious people I have ever met. Her knowledge, diligence, and dedication are unparalleled in my experience. She is one of the few people I have worked with about whom I have never wondered, "Is she doing the right thing?" because I always knew she was; I can recommend Pamela without reservation."

Bill Moffitt
Director or IT Services at Torque

---
Brian Robert Taylor, Corporate Presenter

"Pamela is a consummate professional: knowledgeable and a pleasure to work with!!! She has the great ability to grasp very technical content but at the same time has incredible "people skills". One of the greatest joys of my professional life was to work with Pamela."

Brian Robert Taylor,
Corporate Spokesperson / On-Camera Host at TaylorSpeak
---
Pacifia Chiang, IT Consultant

"Pamela is a dynamic speaker who can distill understandable essences out of a complicated subject matter for her audience. Starting from a comprehensive strategic analysis, she works in the specifics of effective event planning, promotion, and presentation with actionable engagements. I'd recommend her with projects that require the very best in professional media marketing execution. Bottom Line: Great Results, Expertise."

Pacifia Chiang,
IT Consultant
---
Carole Meier, President Boneyard Furniture
"Pamela is a brilliant business woman with non stop creative ideas and solutions. She is well organized and stays on top of her projects. Pamela has a keen wit and great sense of humor. She is a joy to know not only as a friend but also as a business colleague. I look forward to working with her in the near future."

Carole Meier,
President Boneyard Furniture
Michael Bedar, President TEEM with Life

"Pamela brings class, dependability, and passion to our working relationship. Her experience serves her, as she works at a high level with ease. She's understanding, visionary, communicative. It's a joy to be connected with Pamela."

Michael Bedar,
Founder of TEEM with Life
---
Nicole Gnutzman, Director at Benetech

"Pamela is an open source maven who brings a deep knowledge of open standards practices, and who, through her infectious enthusiasm, insight, and drive, entices people to join her in building collaborative capacities-both technological and emotional for a healthy and sustainable world."

Nicole Gnutzman,
Director, Literacy Operation at Benetech
---
Brian Yuan, CTO Second Entrepreneurship

"I liked working with Pamela very much, she is an enthusiastic globalization program manager and an excellent global marketing strategist. She knows how to motivate everyone in the team and her projects in Sun's globalization engineering team were all finished on time with high quality no matter how difficult the projects were. Even after she left the Globalization Engineering Team and joined the Global Marketing team, she still co-chaired the Sun's Globalization Steering Community and made a lot of great contribution on the globalization portfolio and strategy from global marketing perspective."

Brian Yuan,
CTO at Second Entrepreneurship Inc.
---
David Ferrera, The Meeting Guy

"Working with Pamela was like having a trumpeter playing Reveille in my heart every morning! She called forth the best in everyone around her, and did so with grace and expert skill. I continually experienced being uplifted and acknowledged for the real contributions I offered. Pamela magically guided my contributions so that they landed with optimal impact. Pamela Millar's clarity and passion for effectiveness are a gift to any project. Plus she has a great giggle!"

David Ferrera,
Owner of The MeetingGuy.com

---
Aiely Liao, Manager at Juniper Networks

"Pamela is one of the most effective and best Senior Marketing Program Managers I have worked with. She co-chaired two global steering committees with Engineering at Sun Microsystems and set the Global Marketing strategies for SW projects. Her passion, enthusiasm, integrity and broad knowledge brought great value to the success of the Globalization business. Pam is very creative, bright, hard working, an effective communicator, and pleasant to work with. I strongly believe she will be successful in any future endeavor she decides to pursue."

Aiely Liao,
Project manager at Juniper Networks
---
Jenny Huang, Director of IFOSSF

"Pamela is a true global collaborator and creative technologist, with an innate curiosity and passion for innovation that addresses sustainable development issues. We collaborated on the Partners In Empowerment (PIE) program for the first Global Summit held in 2008 and onwards. Personally witnessed her ability to timely render actionable items on a complex project from a very diverse group of people, I will highly recommend her to anyone who needs a top notch catalyst in their business."

Jenny Huang,
Director , iFOSSF & International Free Open & Source Software Foundation
---
Greg Wendt, Principal Enright Wealth Advisors

"Pamela is delightful, sensitive, understanding --- and downright brilliant. It has been a pleasure to work with her on the efforts of the 1PIE portal, and other initiatives. I strongly encourage anyone who has an opportunity to work with Pamela to do so - as it is a privilege that is to be shared!"

Greg Wendt,
Principal, Enright Premier Wealth Advisors, Inc



---